Its Happening!!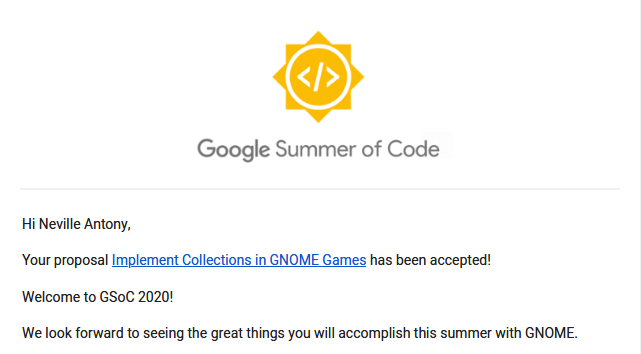 It's happening!! My GSoC proposal to GNOME has been accepted! I'm very thankful to my mentor, Alexander Mikhaylenko (@alexm aka @exalm), for having me on the project. I've already learned so much with his guidance. And I can't wait to have a great time in the coming months.
I will be working on GNOME Games. It's a video game launcher + emulator for several video game platforms. My work is to implement game collections which will allow users to create, view and manage user creatable and auto generatable collection of games (like albums in photo viewers). Games is mostly written in Vala, and is packaged as flatpak. You can get it from here.
An adventure ahead. So here we go!
---